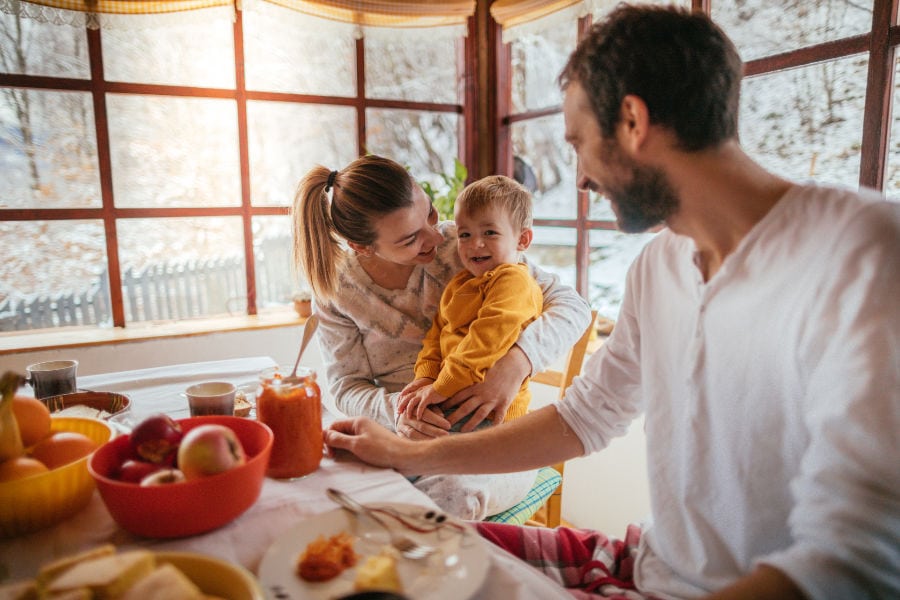 We all dread the possibility of a furnace breakdown in the middle of winter here in Utah.
When it happens, furnace trouble takes precedence over all other plans we have made, as we suit up in our parkas and nervously await professional help.
At Gillette Heating and Air Conditioning, we never drag our feet to help you get your heating, ventilation, and air conditioning (HVAC) equipment up and running as soon as possible.
Our Gillette Comfort Program outlines the priority services we offer, including a prompt response time and same-day service calls. Our licensed technicians are available to assist you 24/7.
However, we also encourage you to do a little furnace detective work on your own before calling us for a diagnosis. The furnace in your Spanish Fork home may require a simple fix. You may be able to avoid a service call by trying a little troubleshooting.
Thermostat Check
If your thermostat is blank, indicating it has no power, replace its batteries.
Check the thermostat fan setting if your furnace is blowing cold. The thermostat should be on auto, meaning the fan will start only when the furnace burners light.  If the thermostat setting says on, the fan continues running, blowing warm air when the burners operate and cool air when the burners are off. 
Be sure the thermostat setting is on heat and not on cool. If the thermostat setting inadvertently was changed to cool, your air conditioner will operate instead of your furnace.
Filter Replacement
When was the last time you replaced your furnace filter? A dirty filter could be the reason your furnace does not start or why it is blowing cool air. Dire and dust can obstruct airflow, causing the heat exchanger to overheat and triggering a safety switch that turns off the burners.
If you suspect this might be the case, turn the furnace off, inspect the air filter, and replace it if necessary. Restart your furnace.
Preventative maintenance starts with your furnace filter. Inspect it monthly during the heating season and replace it at least every three months, or sooner if dirty.
We also recommend a professional furnace checkup every year. Our team of certified professionals at Gillette Heating and Air Conditioning follow a 21-point inspection plan during every preventative maintenance visit.
Water Problem
If water has pooled at the base of your high-efficiency furnace, a blocked condensate line or malfunctioning condensate pump could be the cause. Water that backs up from the condensate line into your heating system will trigger a safety switch that shuts the furnace down.
Our experts at Gillette Heating and Air Conditioning can unblock the line or repair the malfunctioning pump and will have your furnace in your Spanish Fork home running again in no time. 
Is the Power On?
You can check a few sources to see if the electrical supply to your furnace is causing the problem. Switch your thermostat fan setting to on. The fan will turn on if power is available and the blower is working correctly.
Also, check your circuit breaker box to ensure none of the circuits have been tripped, and examine the switch on the furnace. Be sure the furnace switch is on.
Crack The Code
For the more experienced troubleshooters, you can diagnose a furnace problem by decoding a sequence of LED light flashes generally visible through a window on your furnace door. You also can read the light pattern by looking at the furnace control board, which typically is inside the blower compartment.
You can find the key to the light sequence in your furnace owner's manual or inside the furnace access panel. Mention your finding when requesting service from a repair specialist.
Call Your Furnace Experts Today
If troubleshooting uncovers a furnace problem that only licensed experts should handle, call Gillette Heating and Air Conditioning for prompt service and quality workmanship. We will restore comfort to your Spanish Fork, UT, home at an affordable price. Call us at 801-465-7760 or request service online.