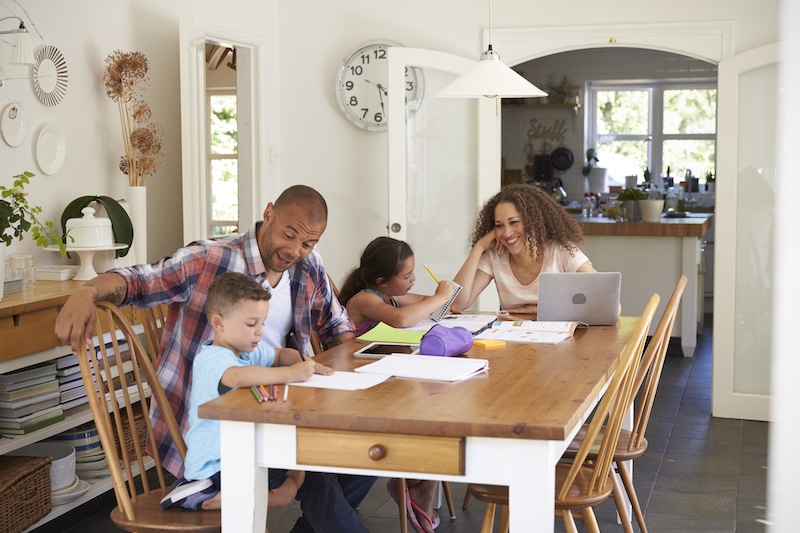 Want to minimize the chances of your Spanish Fork home's heating, ventilation, and air conditioning (HVAC) system breaking down when you need it most? An ounce of prevention is worth a pound of cure, and it pays to be proactive—literally.
Our Gillette Heating and Air professionals are ready to assist if something should happen to your HVAC system—we offer 24/7 emergency repair services throughout Utah. But first, let's reduce the risk of dealing with a problem in the first place.

Why Planning Ahead Pays Off With Your HVAC Equipment
Here's why you want to take action before there is an issue with your heating and cooling equipment:

Replacing or Upgrading Now Is More Convenient
Many homeowners postpone replacing their aging HVAC equipment until it no longer works. This strategy can easily backfire.

Imagine your air conditioner breaking down on the hottest day of the year—you will be breaking a sweat! Scheduling a service call becomes much more difficult when temperatures soar and HVAC services are higher in demand.

Our recommendation? Start a budget to replace aging equipment before it has a chance to break down suddenly. We offer great financing options so you can pay over time for your purchase.

Air conditioners will last 15 years or longer with routine maintenance—but replacing an air conditioner beforehand has its advantages. According to ENERGY STAR®, you could save 20 percent on your cooling costs by replacing an air conditioner around the 10-year mark with an ENERGY STAR-qualified model.

If you know you will need to replace or want to upgrade your equipment soon, now is the time to do so. You will avoid price increases in 2023 because of new efficiency ratings and refrigerant changes.

Plus, Gillette offers terrific summer specials and deals—you won't want to wait for the products and services you need when you can start saving today.

Maintaining Your Equipment Extends Its Service Life
The two primary causes of equipment failure are dirt and neglect, according to the U.S. Department of Energy (DOE). Maintaining your HVAC system pays off in many ways.

Schedule routine maintenance services at least once a year to keep your system running efficiently. You will encourage your equipment to last for the duration of its expected service life, helping you get the most out of your investment!

Addressing Minor Issues Early Prevents Them From Progressing
With routine maintenance, you can also enjoy peace of mind since a professional inspection can reveal the health of your system. Any issues discovered can be addressed before they grow and become more costly to repair.

You never want to be forced to replace any equipment you could have repaired for a much more affordable rate if you acted when the problem was still minor.
Taking Care of Your HVAC Supports Better Indoor Air Quality
Maintaining your HVAC equipment and strategically replacing or upgrading it not only offers you greater convenience and helps you save money in the long run—it can also mean better indoor air quality (IAQ) for your home.

Properly maintained equipment runs more efficiently. A fresh HVAC filter, for example, will capture airborne particles much better than a clogged one. We recommend changing your filter every 30 to 90 days to avoid breathing in debris and other allergens.
Let Us Tackle Your HVAC Concerns Today
Are you worried about the HVAC system in your Spanish Fork, UT, home and whether it will make it through the summer? Our Gillette Heating and Air professionals are here for you. Call us today at 801-465-7760 or request service online.