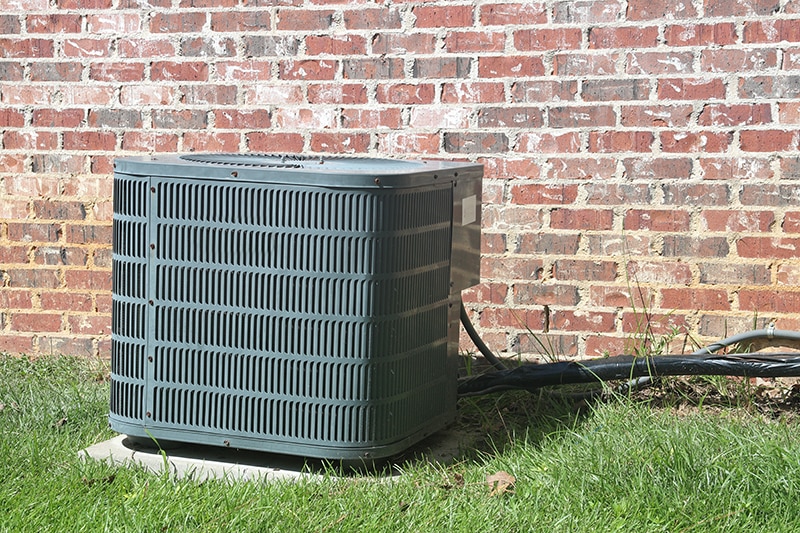 If a newer air conditioning (AC) system breaks down, you repair it. But should you repair an AC unit more than 10 years old—or replace it?
Your Spanish Fork home's air conditioner keeps you cool and comfortable, but it can only do that when it works correctly.
Gillette Heating and Air is your trusted source for addressing all your heating, ventilation, and air conditioning (HVAC) needs and concerns. Each licensed and trained professional on our team is committed to providing top-quality solutions that boost your comfort and keep you safe and sound inside your Utah home.
Is It Better to Repair or Replace My AC?
To figure out if you should repair your air conditioner or invest in a newer model, consider how many years your system has left of its useful service life.
With routine maintenance, your air conditioner should last 15 to 20 years. How old is your AC? A system within this range (or even approaching it) is better off being replaced.
Think of it this way: you could pay to repair a 15-year-old AC—but you will likely need a new system in the next five years anyways. Instead of now paying for the repair and a new unit later on, just invest in the new system.
If the cost of a new system is causing you to hesitate to replace your equipment, there's no need to postpone. Gillette Heating and Air offers several different financing options, so you can choose your preferred make and model at an affordable rate that works for you.
There are also federal tax credits available for high-efficiency models to help you recoup some of the cost of the installation and equipment.
When to Repair Your Air Conditioner
You shouldn't repair an aging system that you will most likely replace soon anyway—but you also don't want to replace a newer unit when you just purchased it not too long ago.
If your air conditioning system is only a few years old, opt for the air conditioning repair.
What If My Air Conditioner Is 10 Years Old?
Maybe your AC isn't that new, but it also isn't toward the end of its service life just yet. Consider the extent of the damage. If it is minor, opt for the repair.
However, if the damage is extensive or you are interested in upgrading anyway, go for an air conditioning replacement.
According to ENERGY STAR®, there are benefits to upgrading an air conditioning system that is even just 10 years old—including savings of up to 20 percent on your cooling costs. That can help offset some of the cost of the replacement!
Don't forget to consider the age and condition of your furnace too. If your furnace is the same age as your air conditioner or older, or it is not in good condition, replace both your furnace and air conditioner together. It's best to replace these two systems together when you can.
Advantages of a New Air Conditioning System
Along with reduced cooling expenses, there are many other benefits you can enjoy when you replace your air conditioning unit, including:
Greater system efficiency
Improved comfort
Reduced overall energy use
Enhanced indoor air quality (IAQ)
Full service life
New warranty
AC Maintenance
Reduce the risk of breakdowns and repairs by keeping up with routine professional AC maintenance services. Air conditioning maintenance helps support your unit's efficiency and provides an opportunity for any minor to major issues to be discovered and addressed—before they progress and become more costly.
At Gillette Heating and Air, we offer a comprehensive maintenance package to ensure your equipment operates at peak capacity all throughout the year. We want you to get the most out of your system and help you avoid expensive repairs.
Take great care of your air conditioning equipment from the start by signing up for our Gillette Heating and Air and scheduling the regular maintenance services your unit needs to operate at maximum efficiency. You will enjoy regular maintenance visits as well as service reminders, repair warranties, priority service, and an annual replacement purchase accrual that you can use toward the purchase of a new system in the future.

Call Us for Air Conditioning Solutions
Whether you decide to repair or replace your Spanish Fork, UT, home's air conditioner, just know Gillette Heating and Air is here to help. No matter what your heating or cooling concerns are, we take care of it all. Call us at 801-465-7760 or request service online.