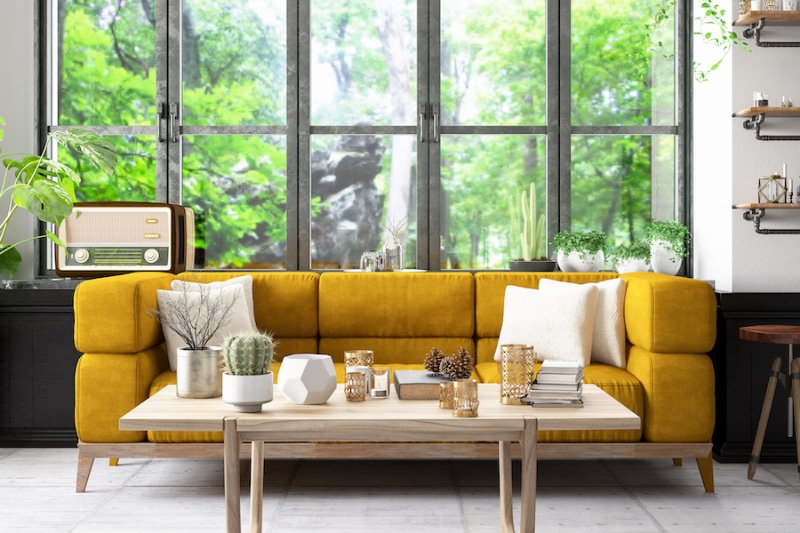 Zone control is the solution to gaining flexibility in your ducted heating, ventilation, and air conditioning (HVAC) system. 
Instead of heating and cooling your entire home at the same temperature, zoning allows you to vary comfort levels. You designate two or more heating and cooling areas in your Utah home and control each independently with thermostats.
If you want to improve your comfort and cost savings, let our knowledgeable team at Gillette Heating and Air recommend a zone system for your Orem home. With our guidance, you designate the zones, and we install the system. It is that easy. 
You will notice an improvement in comfort and energy use with your new system. Zoning saves money on energy costs because it allows you to dial the thermostat back or shut it off in unoccupied zones.
According to the U.S. Environmental Protection Agency (EPA), the average household in a single-family home spends approximately 53 percent of its energy-related expenditures on heating and cooling. Zone control can help you reduce the energy you use and lower your utility bill. 
How Zoning Works
After you identify your zones, we equip them with thermostats and strategically place dampers in your HVAC system's ductwork.
The thermostats connect to a control device that tells the dampers when to open and close. They open when a zone needs more warm or cool air and close when the temperature equals the thermostat setting.
How to Select Zones
Our experts at Gillette Heating and Air can guide you and offer suggestions about potential zones, but ultimately, their configuration is up to you. 
In a multi-story house, you might create a zone for each level. The basement, main floor, and second story might each constitute a zone.
Or you might create zones based on your personal preference. You could designate the master bedroom, children's bedrooms, kitchen, and family room as separate zones in your Orem home. You can create as many zones as you need.
If your home is fast becoming an empty nest, it would make sense to identify your college students' bedrooms as a zone and cut back on heat when your children are away at school.
Likewise, a rarely used sitting room and a guest suite, designated as zones, would help lower energy bills because you could dial back the thermostat without affecting the rest of your home.
A family room with a high ceiling and a dining room with expansive windows facing south or west practically beg for zoning. In a traditional, non-zoned system, you likely would lower the heat in the dining room, where sunbeams would help raise room temperature. However, that would leave you shivering in the family room, where heat would rise to the ceiling.
By creating two separate zones, you can lower the temperature in the sunny dining room and add warmth to keep things cozy in the family room.
Stopping the Squabbles
In addition to lowering energy bills, a zone control system will stop thermostat wars in your home. If a family member keeps the temperature too high or low for your taste, go to another zone and adjust its thermostat to your liking.
With zone control, there is no more squabbling over the thermostat setting or dressing in layers because the entire house is too cold.
If You Do Not Have Ductwork
You can enjoy zoning without ductwork if you install a ductless mini split. This system includes an outdoor compressor unit and one or more indoor air handlers with thermostats. Each room with an air handler is a separate heating and cooling zone. Ductless systems are popular in additions, enclosed porches, and backyard buildings.
At Gillette Heating and Air, we proudly offer Carrier ductless systems that support up to five indoor units.
Add Zone Controls to Your HVAC
Think beyond the one-zone concept of heating and cooling. Gillette Heating and Air can create multiple temperature zones in your Orem, UT, home. You will lower utility bills and improve comfort with a zone control system. Call us at 801-465-7760 or request service online.