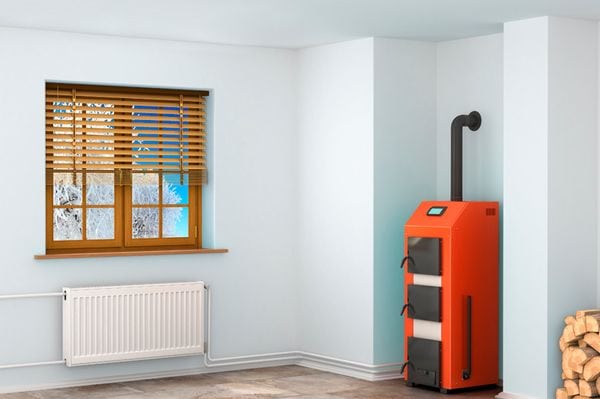 The saying "if it ain't broke, don't fix it" is especially fitting for heating, ventilation, and air conditioning (HVAC) equipment.
At Gillette Heating & Air, we never make needless repairs or suggest replacing your furnace unless there is a good reason. If your furnace is operating at peak efficiency, lowering energy costs, and keeping you warm, safe, and cozy in your Utah home, it may not need repair. You likely will not have to replace it during the current heating season, especially if it is a newer unit.
But without looking inside your furnace and inspecting its components, you really do not know its condition. An essential mechanical or electrical part may be worn and on the verge of failing. The system may have a budding problem which could cause a breakdown if ignored.
Preventative maintenance is the only way to assess your HVAC equipment accurately and stop minor problems from becoming major headaches. A maintained furnace likely will operate without any incidents throughout the heating season in Orem. A neglected furnace may not.
Importance of Furnace Maintenance
At Gillette Heating & Air, we encourage our customers to invest in annual preventative maintenance. It is the best way to protect your furnace and its warranty. Annual furnace tune-ups also:
Extend the life of your furnace.
Uncover problems that could jeopardize health and safety by emitting toxic gas, causing the equipment to overheat, or sparking a fire.
Improve airflow through your furnace and indoor air quality (IAQ) in your living environment.
Ensure your heating system works reliably and efficiently.
Saves money by catching minor problems before they become significant, costly issues.
When to Schedule Furnace Tune-Ups
Furnace and car maintenance are similar in that both should happen before prolonged equipment use. If you planned a five-month driving trip, you would ask your mechanic to check your vehicle before you hit the road.
The same goes for your furnace. The best time for maintenance is in the late summer or early fall before the heating season starts. Maintenance ensures your furnace is ready to deliver the warmth you need to stay comfortable throughout winter.
However, maintenance at any time is better than no maintenance at all. If you have not scheduled a tune-up this season, consider it now. It will benefit your furnace and give you peace of mind.
Join Our Maintenance Program
The best way to stay on track with annual maintenance is by joining a maintenance program. Our Gillette Comfort Club reminds members when it is time to schedule service. We even offer pre-season scheduling.
The program's four payment levels include our 21-point inspection twice annually. We look at everything inside and outside your furnace. We check the thermostat, the furnace ignition, the vent damper, burners, gas lines, and the heat exchanger, to name a few essential components. We clean dirty parts, lubricate the motor, and conduct several safety tests.
You can feel confident your furnace is operating at peak efficiency after a tune-up. You also will benefit from program perks that include priority service, no overtime charges, repair warranties, and more.
Give Your Furnace Some TLC
Let Gillette Heating & Air inspect and clean your furnace before the heating season ends in Orem, UT. We offer affordable HVAC solutions to enhance your comfort and safety. Call us at 801-465-7760 or request service online.