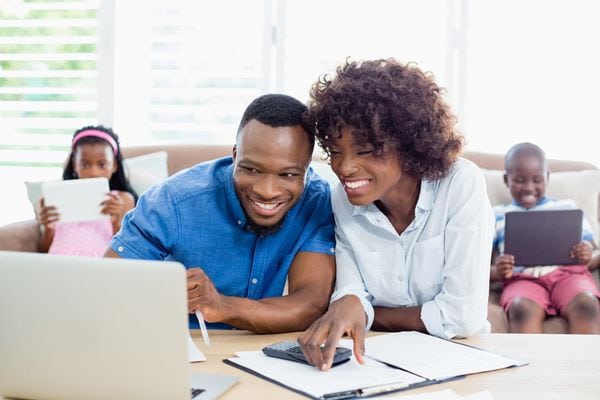 At Gillette Heating and Air, we work tirelessly to ensure you remain comfortable inside your Spanish Fork home. That's why we created the Gillette Comfort Program—if you aren't familiar with it, you are seriously missing out!
Gillette Heating and Air offers this great maintenance program to homeowners like you throughout Utah to help boost the efficiency of your heating, ventilation, and air conditioning (HVAC) system while providing additional perks!
When it comes to your heating and cooling needs, Gillette Heating and Air has you covered! From installing, replacing, and repairing your equipment to maintaining and ensuring its efficient operation, we are here to help you achieve all your home comfort goals. We are always just a call away when you need us!
What Are the Advantages of the Gillette Comfort Program?
The Gillette Comfort Program offers several sign-up options: Basic, Standard, Premium, and Premium+.
Each program includes the following:
21-Point Inspections (2 Visits Per Year)
Service Reminders
Repair Warranties
Depending on which program you sign up for, you can also enjoy:
Priority Service
Preseason Scheduling
Monthly Payment Option
Inflation Protection
Replacement Purchase Accruals
Quality Assurance Inspections and Cleanings
Your HVAC system needs routine maintenance services. So why not sign up for the Gillette Comfort Program?
Instead of paying individually for a maintenance service each year, the Gillette Comfort Program allows you to receive your included inspections and cleanings, plus other incentives that offer you greater convenience, peace of mind, and savings.
Why Is HVAC Maintenance Important?
Regularly maintaining your HVAC system keeps your system running while helping to prevent those costly repairs. You should schedule a professional maintenance visit at least once a year, but it is even more beneficial to schedule two tune-ups each year—one before warmer weather starts and the other before the start of cooler weather.
HVAC maintenance supports improved system efficiency, helps your system reach its entire life expectancy, and may lower your heating and cooling costs.
In fact, the Indoor Air Quality Association (IAQA) reports you could save up to 30 percent on your energy costs by scheduling preventative maintenance services.
If you recently purchased a new HVAC system, it may run efficiently, but you still need to clean and maintain it regularly to protect your investment and support its full service life.
If you have an older HVAC system, you need to be sure your system is operating at peak capacity and without issues that could progress and lead to costly repairs. Never skip a maintenance visit!
Sign Up for the Gillette Comfort Program Today
Take advantage of all the benefits the Gillette Comfort Program has to offer! Become a member so you can relax knowing your Spanish Fork, UT, home's HVAC system is running as efficiently and safely as possible. Contact our Gillette Heating and Air professionals at 801-465-7760 or sign up for the Gillette Comfort Program online.