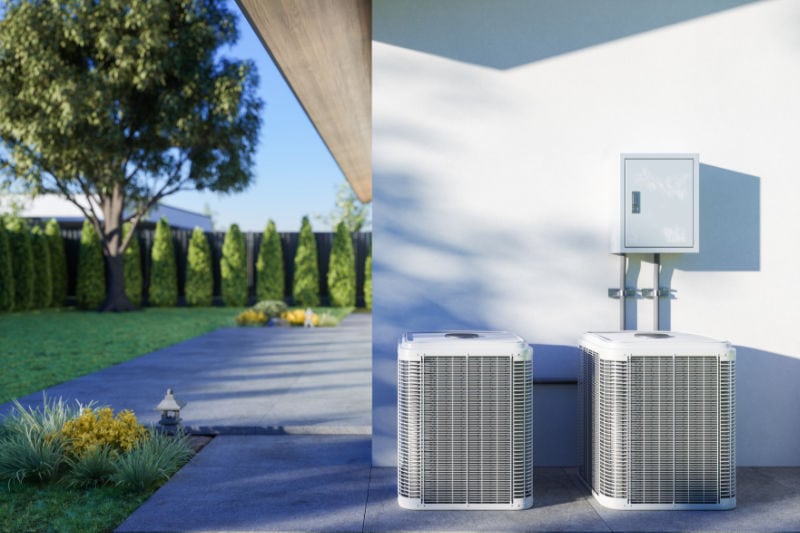 Is your heating, ventilation, and air conditioning (HVAC) equipment reaching the end of its service life? Are you interested in upgrading to a more energy-efficient system in your Springville home?
Don't let the cost hold you back. Gillette Heating and Air is here to save you money!
Utility companies in Utah offer rebates on several high-efficiency gas furnaces, boilers, dual-fuel systems (an electric heat pump paired with a gas furnace), and other HVAC products.
Applying for the rebate on your HVAC equipment is simple—just leave it to our Gillette Heating and Air professionals. To make the process as smooth as possible, our team will fill out the application for any qualifying rebates.
When it comes to providing reliable and budget-friendly home solutions, Gillette has you covered. Give us a call!
How Do Utility Rebates for HVAC Systems Work?
Our Gillette Heating and Air professionals are here to provide you with top-quality heating and cooling services. We know which HVAC products qualify for rebates from our local utility companies here. We can recommend the best system for your home, install it, and apply for the rebate for you!
Helping you apply for your rebate is just another way our professionals can provide the top-quality service you deserve.
When Can I Expect to Receive My Rebate?
Rebates are sent out anywhere from 4 to 12 weeks after the application is submitted by our professionals. Let's get started today by selecting your new equipment and applying for your rebate!

Why Are These Rebates Offered?
The utility companies offer various rebates on HVAC equipment as an incentive for you to upgrade to high-efficiency products. Energy-efficient systems provide many benefits, including reduced carbon emissions and pollution.
Take advantage of this great incentive by purchasing the high-efficiency HVAC equipment your home needs to keep you comfortable year after year. Not only will it support a cleaner environment—but in addition to your rebate, you will also enjoy reduced energy use and expenses!
High-efficiency ENERGY STAR® certified HVAC systems, for example, can help you cut down your heating and cooling costs by up to 20 percent! What will you do with the extra savings?
Will HVAC Prices Go Up in 2023?
Yes! There's truly no better time to upgrade your HVAC equipment and start saving money than right now. Don't wait to purchase the heating and cooling system your home needs.
Waiting until next year or longer means you could miss out on the current great rebates now being offered. Plus, the price of all HVAC equipment is expected to increase in 2023 due to a new refrigerant change and the transition from the current Seasonal Energy Efficiency Ratio (SEER) ratings to SEER2.
Additional Ways to Improve HVAC Efficiency and Save Money
Looking for even more ways to maximize HVAC efficiency and save? Consider these suggestions:
Weatherstrip your windows and doors to prevent conditioned air from escaping your home and support maximum HVAC efficiency.
Install a programmable or smart thermostat to create a schedule and prevent your heating and cooling system from overworking when you aren't home, helping you conserve energy use and expenses.
Keep up with professional routine maintenance visits to ensure your system is operating efficiently. If problems are discovered, they can be addressed before they progress—and become more costly to correct.
Upgrade Your HVAC Equipment Today
The time to upgrade your Springville, UT, home's HVAC system is now! Let our Gillette Heating and Air recommend the best equipment for your home and help you apply for your rebate. Call us at 801-465-7760 or request service online.