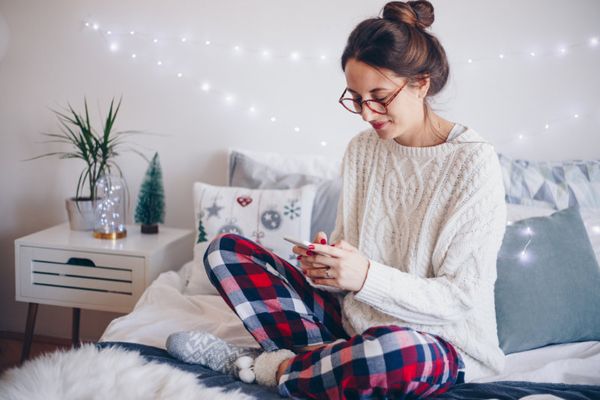 Our team at Gillette Heating and Air wishes you and your family a happy holiday. We're also here to remind you—if your furnace needs any repairs this winter, call our Spanish Fork office for service. Our certified experts can handle all your HVAC needs—furnaces, heat pumps, air conditioning units, and ductless mini-splits. We're here to ensure you stay comfortable all year in Utah.
Do I Need a New Furnace?
If your furnace is 15 to 20 years old, it may be time to replace it. The expense of constant repairs quickly adds up. Additionally, today's furnaces are much more efficient, which means you'll pay less for utilities.
You'll also reduce your carbon footprint. Try switching out your old 56 percent efficiency system for a 90 percent efficiency model—you'll reduce your carbon emissions by 1.5 tons yearly, according to the U.S. Department of Energy (DOE).
What Are Some Common Furnace Issues?
Like any piece of machinery, your furnace can fall into disrepair. To avoid unnecessary problems, Gillette Heating and Air recommends replacing your furnace filter about once every three months. It approves efficiency and protects your equipment from damage.
From our desk, here are four common heating issues and how we can solve them:
1. There's an issue with your thermostat.

Problem:
Your thermostat senses the temperature and directs your furnace's heating cycles. If there's a problem with your thermostat, your furnace won't be able to heat your Utah home correctly. Common reasons include a poorly placed thermostat or a system glitch.
Solutions:
If your thermostat is incorrectly placed (i.e. in your kitchen, near a warm appliance, or a cool spot), your Spanish Fork heating and cooling professional may move it to a more central location in your house so it can produce an accurate reading. Another possibility is you have it on the wrong setting—check before you call! If there is a system glitch, your professional may reset it or replace it, if needed.
2. The pilot light keeps going out.

Problem:
The pilot light initiates the combustion process that produces heat. If it keeps going out, your furnace won't be able to warm your Utah home.
Solutions:
This could indicate an issue with your thermocouple, pilot orifice, or gas regulator. Your professional may need to clean one or more of these components or replace them.
3. There's an issue with your blower.
Problem:
The blowers are fans that move heated air and distribute it throughout your ductwork. When they don't work, your home quickly gets cold.
Solutions:
Your HVAC professional may need to replace the blower bearings, belt, or capacitor.
4. Your limit switch is broken.
Problem:
The limit switch is a sensor that prevents your furnace from overheating. When this component doesn't work, your heating system will run continuously, making your home too hot for comfort.
Solution:
Your professional will need to either fix the limit switch or replace it.
Need Heating Service This Winter? Call Today.
Gillette Heating and Air is pleased to serve our neighbors in Spanish Fork, UT, and the surrounding communities. Call today at (801) 465-7760 or request service online.