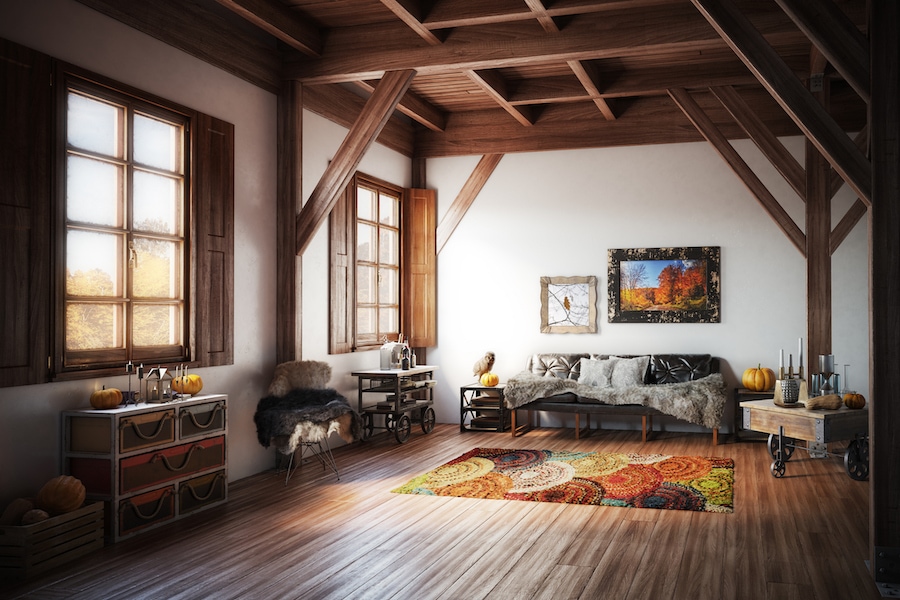 Changing a furnace filter is easy and fast.
You don't need to master tools, balance on a ladder, or read a complicated manual to swap out a filter in your Utah home. It takes just a few seconds to accomplish—but doing so can extend your furnace's service life by years.
One caveat about replacing your heating, ventilation, and air conditioning (HVAC) filter: you must remember to change it every few months if you want to reap the benefits.
Gillette Heating and Air Conditioning can get you started. We include a filter replacement with fall maintenance visits, and our qualified professionals are happy to answer any questions you have about your HVAC system. We are more than happy to share advice on keeping your Spanish Fork heating and cooling system at peak performance between preventative maintenance calls. 
When Should I Change My Filter?
Look at your furnace filter every month and change it when it is dirty. How do you know when to replace it? Take it out and hold it up to the light. If you cannot see any light through the filter, it is time to replace it. You also can compare a new filter to your old filter to confirm that it is dirty.
Does a Little Dirt Hurt the Filter?
A dirty filter can lead to lots of problems with your Spanish Fork heating and cooling system. It can restrict airflow and cause your HVAC system to work harder, and it can distribute dust and dirt throughout your home, diminishing indoor air quality (IAQ).
Operating your furnace with a dirty filter can shorten your system's service life and increase your utility bills.
Can I Run My Furnace Without a Filter?
Dust and other particles can be drawn into your HVAC system if it has no filter. Over time, dirt and dust will build up and cause damage to your blower motor and other components.
Rather than risk excessive wear on your furnace, be sure to keep one or two new filters on hand. You will be ready when it is time to replace your filter. 
Filter Ratings
Our expert technicians at Gillette Heating and Air can recommend the best filter for the heating system in your Spanish Fork home.
Every filter carries a minimum efficiency rating value (MERV). The rating ranges from 1 to 16 and indicates the particle size the filter can screen out. Higher numbers mean the filter is more effective at capturing small particles, viruses, and bacteria. However, filters with high MERV ratings may restrict airflow through your HVAC system, resulting in more energy use.
The American Society of Heating, Refrigerating, and Air-Conditioning Engineers (ASHRAE) recommends using filters with a MERV value of 13 provided they do not restrict airflow in your HVAC system. If your furnace cannot accommodate a filter with a MERV 13 rating, use the highest MERV rating you can.  
Filter Materials
Fiberglass air filters are inexpensive but provide the least amount of protection for your HVAC system. Pleated polyester or cotton filters trap smaller particles but generally cost a few dollars more than fiberglass. Electrostatic filters zap particles with static electricity and are more effective than pleated filters at catching small particles.
Electronic air cleaners are connected to your HVAC system and use electrically charged filters to trap small and large particles. The filters are reusable and need to be washed every few months during the heating season.
Are you considering a whole-house electronic air cleaner? Call us at Gillette Heating and Air for a consultation. We can recommend a system that will improve your indoor air quality, enhance comfort, and fit your budget.
How Do I Change My Furnace Filter?
Pull out the old filter and slide in the new one. Easy, right? Be sure the filter is facing the right way. The arrow on the edge of the filter should be pointing toward the blower, following the airflow.
If you use a washable filter, slide it out and follow washing instructions from the manufacturer. The filter should be dry before sliding it back in place.
Give Your Furnace a Little TLC Today
At Gillette Heating and Air Conditioning, we want to help you keep your furnace operating all winter long at peak performance in Spanish Fork, UT. Call us at 801-465-7760 or request service online.