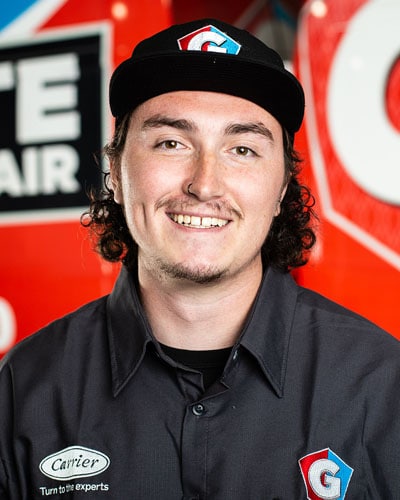 Jesse
Installer
Heat Pump Installation in West Jordan, UT 84081
"From sales to installation Gillette heating and air conditioning was professional and very pleasant, they delivered everything we wanted and said they would provide. Our home is very comfortable and quiet now with our new system. They do the job right 👍."
- Fred B.
Gas Furnace Installation in South Jordan, UT 84115
"He was professional and did a great job."
- Boyd M.
Air Conditioner Replacement in American Fork, UT 84096
"Jesse and Marcial did a great job installing furnace and AC, and explaining it all afterward."
- adam r.
Air Conditioner Replacement in Riverton, UT 84065
- Justin G.
Air Conditioner Installation in Springville, UT 84663
"Gillette installed our new air conditioner and furnace. They arrived at the scheduled time. They were amazing at communicating the process, asked if we had any questions. Jesse made sure we knew how everything worked before they left. They left the work area clean and were extremely friendly! Will definitely call them again in the future."
- Pamela G.
Heat Pump Replacement in Payson, UT 84655
"Jesse and his two co-workers (sorry, I have forgotten their names) were great. Arrived as scheduled and were friendly and easy to talk with. They were fast and efficient. They needed to make some adjustments to the replacement but were clear about what was needed and they'd did everything they could to make it to our liking. Very pleased!"
- Tom S.
Gas Furnace Installation in Payson, UT 84651
"They were so awesome! were very timely, professional and went right to work until the job was done. They were very friendly, courteous and informative when asked questions. Your company came very well recommended and I can see why! I will recommend them to anyone that I know that is looking! High quality! Great job! Very satisfied with the whole process from service to sales to install."
- Derek O.