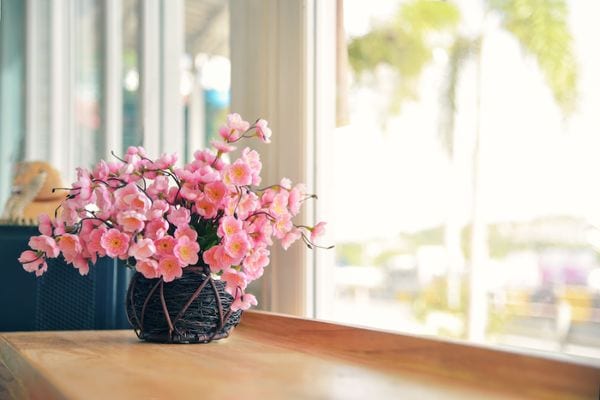 With weather forecasters calling for temperatures above 90° Fahrenheit most days this summer in Utah, many of us will spend a lot of time indoors cooling off over the next two months.
That may be a good thing, considering heat is not the only outdoor challenge in Northern Utah this time of year. Airborne particles from fireworks, charcoal grills, and fire pits, mixed occasionally with smog and ground-level ozone, can turn a pleasant day outdoors into a respiratory nightmare.
You cannot control polluted air on the playground or in your backyard, but you can reduce contaminants inside your Springville home.
How Utah Homeowners Can Improve Their Air Quality
At Gillette Heating and Air, we can help you improve indoor air quality (IAQ) and turn your home into a sanctuary from heat and outdoor pollution.
We have assisted customers in Spanish Fork and surrounding areas with their heating, ventilation, and air conditioning (HVAC) needs since 2013. Our expert technicians not only solve climate control problems but also offer solutions to help you breathe easily in your home.
Clean indoor air is essential for good health. Unfortunately, concentrations of some pollutants often are two to five times more indoors than outdoors, according to the U.S. Environmental Protection Agency. (EPA). It does not have to be that way in your home. Here are five tips to improve indoor air quality this summer:
Clean or replace dirty air filters.
Your air conditioner or heat pump works day and night to cool your home. Give it a little TLC by inspecting its filter every month. Replace an HVAC air filter at least every 90 days. A clean filter allows air to flow through your heating and cooling system while trapping contaminants. Check out our selection of MERV 8 HVAC filters in our online shop.
Maintain an indoor humidity level from 30 to 50 percent.
The higher the humidity, the more moisture there is in the air. Excessive moisture creates an environment for the growth of mold and mildew, which are contaminants that can trigger asthma and allergy symptoms. If it is too low, the dry air can dry your skin, irritate your eyes, and help airborne viruses spread.
A smart thermostat can send you an alert when the humidity is too high or low. A hygrometer, which is available at hardware stores, also measures humidity.
You can help prevent excess moisture in the air by covering pots when you cook, moving houseplants outdoors for the summer, and drying laundry outdoors or in your dryer. Do the opposite to add moisture.
Invest in a whole-house humidifier or dehumidifier to keep your indoor humidity on track. Our pros at Gillette Heating and Air can recommend the best equipment for your Springvillehome.
We proudly offer Carrier HVAC products, including humidity control equipment, ventilators, and air filtering systems.
Consider a whole-house air purification system.
Two of our favorites are Air Scrubber by Aerus and Reme Halo®.
When installed in your HVAC system, Air Scrubber uses disinfecting molecules to eliminate odors, particulate matter, mold, bacteria, and other contaminants from your living space.
Reme Halo sends hydrogen peroxide plasma through ductwork and into your indoor air to destroy particles, bacteria, and viruses.
Filter the air with a whole-house filtration system.
These products use high-efficiency filters to screen out particles and germs. For example, Carrier's Infinity Air Purifier traps contaminants in a MERV 15 filter and inactivates them with electricity.
Control pollutants at their source.

Prohibit smoking indoors.
Dry up moisture indoors to prevent mold growth.
Dust, vacuum, and clean your home regularly. Use a vacuum that has a HEPA filter.
Many household, office, and hobby products, such as cleaning supplies, paints, and disinfectants, release volatile organic compounds (VOCs) as gases. Be sure to ventilate your home when you use them. Store them away from your living space, in a garage or shed, if possible.
Talk to the HVAC Experts Today
Let the pros at Gillette Heating and Air help you clean the indoor air in your Springville, UT, home. Call us at 801-465-7760 or request service online.